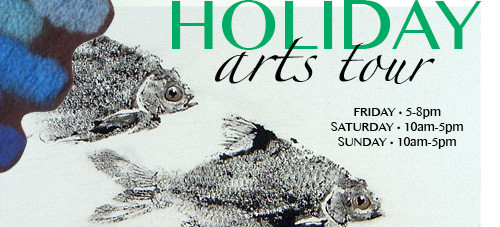 July 26, 2016 | Posted in:Announcements
It's another year filled with incredible local art – the sixteenth annual Portsmouth Holiday Arts Tour! We are already gearing up for our November open studio weekend, which includes the creation of a new brochure and Tour map. Jump to the Map webpage to download all the 2016 information.
For those of you attending the League of NH Craftsmen Sunapee Fair, stop by Dyanna Smith's booth #501, or visit Maureen Mills and Steve Zoldak in Demo Tent F to pick up a brochure in person.